2014 Brazil FIFA World Cup: Big-Name Footballers and Their Favorite Music
Some people believe that music brings inspiration to footballers because the variety of the rhythm is easy to arouse their non-liner thinking on the ground. No matter it's true or not, one thing we can't deny is the important role music plays in footballers' life. We can always see the footballers arrive the stadiums wearing headphones. Even some of the big names are huge music fans. Do you know what songs Lionel Messi and Cristiano Ronaldo love to listen to? Let's find out the "secret weapons" that have inspired them to score the goal.
Lionel Messi – ColdPlay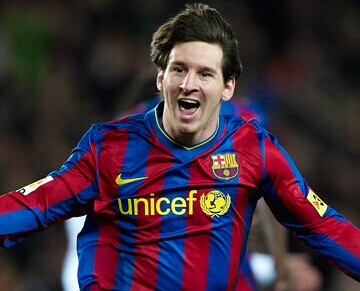 On mentioning this big name and his favorite music, most of you may come up with the word "Argentina", "tango", "classic music"…Unexpectedly, compared with that kind of music, Lionel Messi prefer more to the ones called Cumbia and Raggie. Unlike the soft classic music, songs of those two genres are full of passion and cheer, which is exactly in accordance with Messi's playing style. From this point, maybe we can easily explain why it's so hard for linebackers to guard against Messi. It's actually not because they are unskillful. It's simply because that they don't like Cumbia or Raggie so that they can't follow the accurate pace of Messi.
However, on the contrary to the active performance on the playground, Messi is actually an indoorsman when off the court. He likes to stay alone and play the guitar. Therefore, ColdPlay, a famous British rock band known for its alternative rock style has successfully broken in Messi's music world and become an important part of it. In a matter of fact, this may also have something to do with Pep Guardiola, the former coach of Barcelona, for who always plays ColdPlay's songs in the dressing room before or after the competitions.
What's on Messi's Playlist
A Sky Full of Stars – ColdPlay
El Mar de Sus Ojos - Carlos Vives
No Woman, No Cry – Bob Marley
In The Summertime - Shaggy
Cristiano Ronaldo – Grammy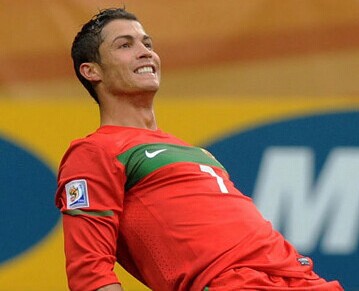 As another best footballer as well as the FIFA World Player of last year, Cristiano Ronaldo's taste of music just keeps pace with his high-end image. His favorite singer is Ricky Martin. Besides that, he also likes to listen to Nelly Furtado. On Ronaldo's playlist, you will always see some familiar artists such as Mariah Carey, R. Kelly, Leona Lewis, Lil Wayne, Christina Aguilera and much more who are the frequent attendees of Grammy. He even went to Rihanna's concert and took a picture with her as a big fan.
What's on Ronaldo's Playlist
Vida – Ricky Martin
Cry – Mariah Carey
I Like How It Feels – Enrique Iglesias
We Found Love - Rihanna
Wayne Rooney – Susan Boyle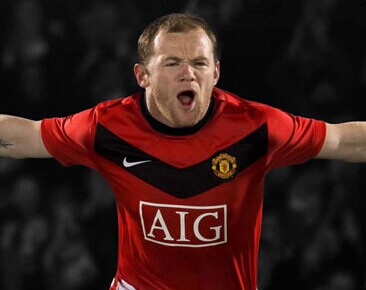 Wayne Rooney, known for his tough style of play, is described as a tank on the field. But you'll never be supposed to see his vote to favorite singer goes to Susan Boyle. That's true but yes she is not the only woman in Rooney's music life. As a footballer who grew up in a country where pop music flourishes everywhere, Rooney also likes to fulfill his iPod with thousands of popular songs. Among them, songs by Kings of Leon, Stereophonics and Mumford & Sons are the must-have tracks on his playlist.
What's on Rooney's Playlist
Wild Horses – Susan Boyle
Little Lion Man – Mumford & Sons
Have A Nice Day – Stereophonics
Sex on Fire – Kings of Leon
David Beckham – More than just Spice Girls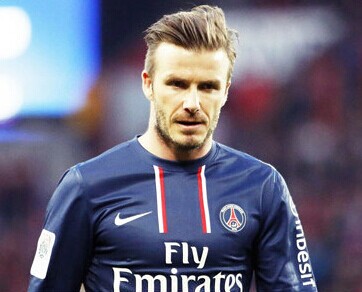 When talking about the relationship between footballer and music, one name that can't be missed definitely goes to David Beckham. He's not only a big fan to music, but also a husband of a singer – Victoria Beckham, a member of Spice Girls. Compared with his loyalty to love, Beckham's love to music is far more wider. Like other England footballers, David Beckham is fond of black music. Besides that, he also likes house dance music. And since he regularly attends some noble parties, Italian opera also gains his favor.
Thus it can be seen Beckham might has the most versatile music taste among all the big-name footballers. Then it's no wonder that he can always present the unique and artistic free kicks on the court.
What's on Beckham's Playlist
If You Wanna Have Some Fun – Spice Girls
I Am What I Am – Oceanlab
Tell Me Why – Spice Girls
La Dame aux Camelias - Opera
Free Download Those Big Names' Favorite Music Online
The 2014 FIFA World Cup Brazil is here. Are you ready to cheer for your favorite national team and footballer yet? Would you like to download and enjoy the footballers' favorite music to experience the passion that has inspired them to score goals? If so, you can try Leemsoft MP3 Downloader for Mac which can help you search and download any of those songs from over 100 online music websites and export them to iTunes, DropBox and MP3 players for storage and playback.
Share this post
To be informed of the latest articles, subscribe: